Weather
Forecasters Predict Droughts Instead of Blizzards
Changes to climate predicted to transform festive wet winters into dry, fiery nightmares
A
A
A
On Thursday, October 15, 2020, the National Oceanic and Atmospheric Administration informed the public that winter this year won't look anything like the normal conditions of the past for much of the United States. Every year, people in seasonably colder and even temperate portions of the country expect a lot of moisture from rain, ice or snow storms. Yet, official forecasters say that seasonal, wet conditions are unlikely.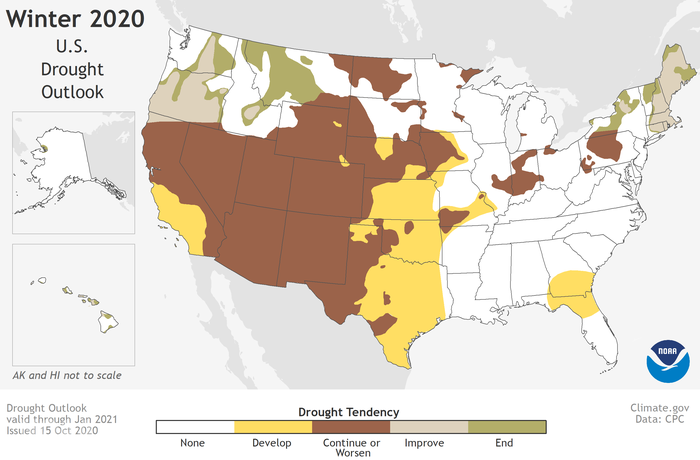 What Prompted the Announcement?
The National Oceanic and Atmospheric Administration, an agency that receives oversight from the U.S. Department of Commerce, traditionally supplies a seasonal weather prediction report this time of year. NOAA's mission is to "understand and predict" these types of changes. NOAA focuses on climate, weather conditions, coasts and oceans. NOAA scientists and other employees dedicate themselves to sharing anything that the agency learns related to these areas with the public. They also focus on environmental stewardship and the conservation and management of marine and coastal ecosystems.
Read More »