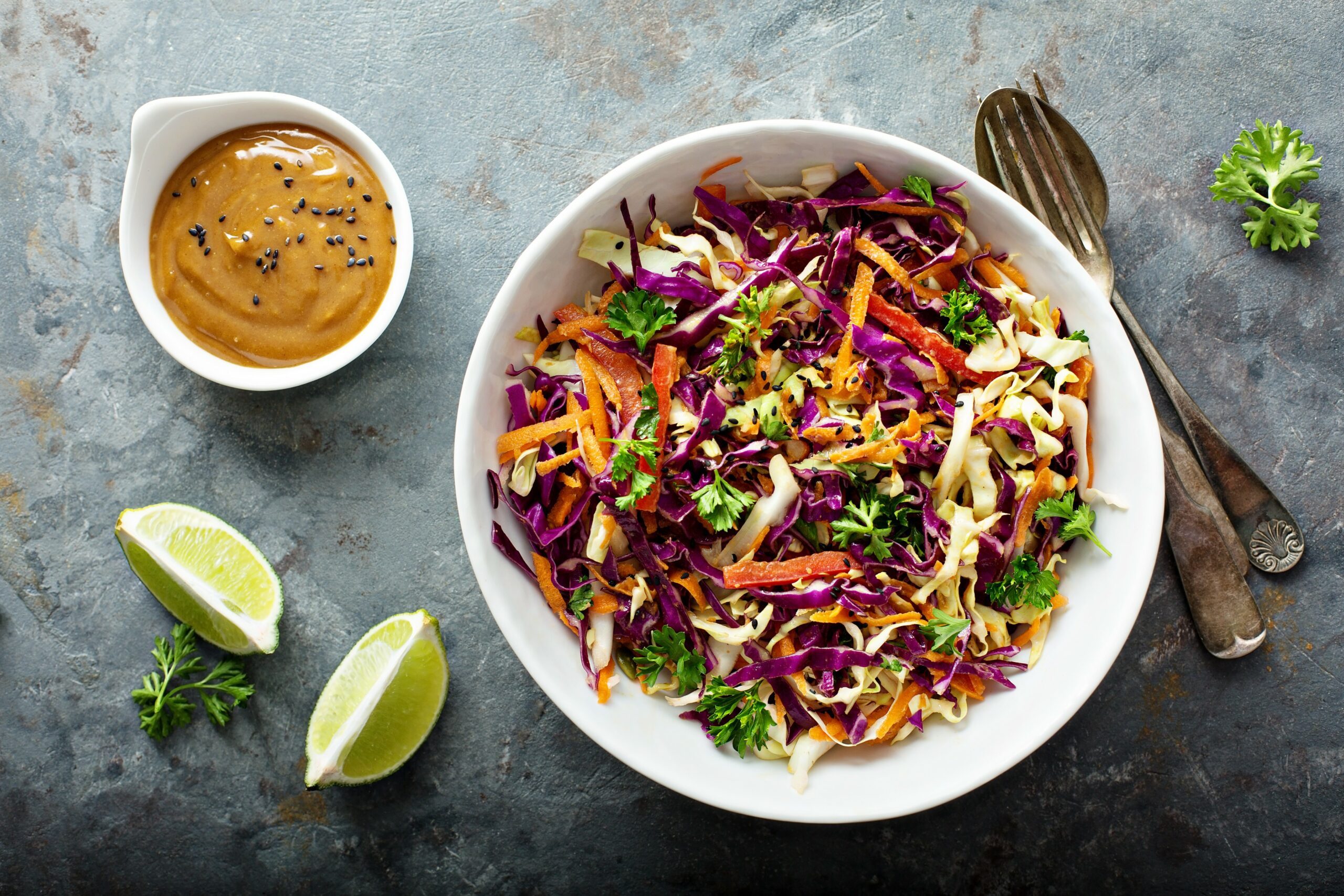 A
A
A
With more people working from home these days due to the continuing COVID-19 pandemic, healthy lunches that you can prepare in your own kitchen are tops of many recipe searches. You are not alone if you are trying to start off the new year by making the most of your time working at home by preparing healthy lunches. The biggest challenge for many people is simply finding the inspiration needed to create these meals at home.
Here are 10 great healthy lunch ideas to get you started.
Asian Slaw: Featuring all of the colors of the rainbow, this vibrant salad is a take on traditional coleslaw. Shredded vegetables combine with a tangy dressing and slivered almonds to deliver a balanced pyramid of flavors and textures. You can cut the preparation time down further by buying your cabbage already shredded. For an extra dose of protein, top it with sliced chicken breast or grilled shrimp. With a few adjustments, you can also easily make this Asian slaw gluten-free.
Read More »