Lifestyle
Mourners Wait in Line for Hours to See the Coffin of the Late British Monarch
President Joe Biden Scheduled to Attend Monday's State Funeral at Westminster Abbey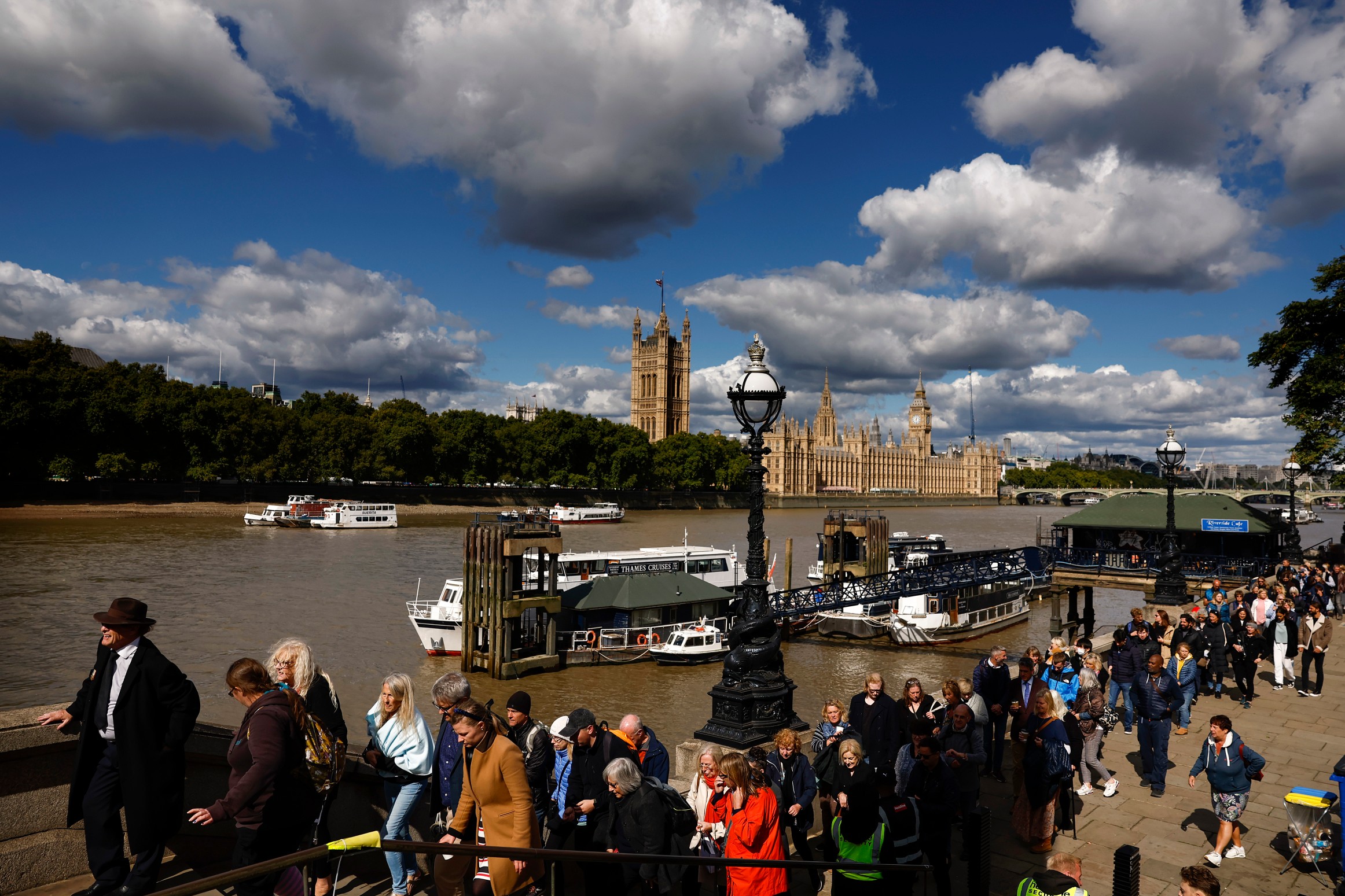 A
A
A
Thousands of mourners are waiting in line for hours to pay their respects to the late Queen Elizabeth II in London. Here is the latest on the preparations for the world to say goodbye to the Queen.
Mourners Queue in Line for Miles
The late monarch is scheduled to lie in state at Westminster Hall until Monday morning, the day of her state funeral. The coffin was moved to the oldest part of Westminster Abbey from Buckingham Palace on Wednesday in a formal military procession. As is typical for the orderly British culture, mourners began politely lining up hours before the public was allowed into Westminster Hall. Those waiting in line are reporting waits of up to nine hours.
Read More »