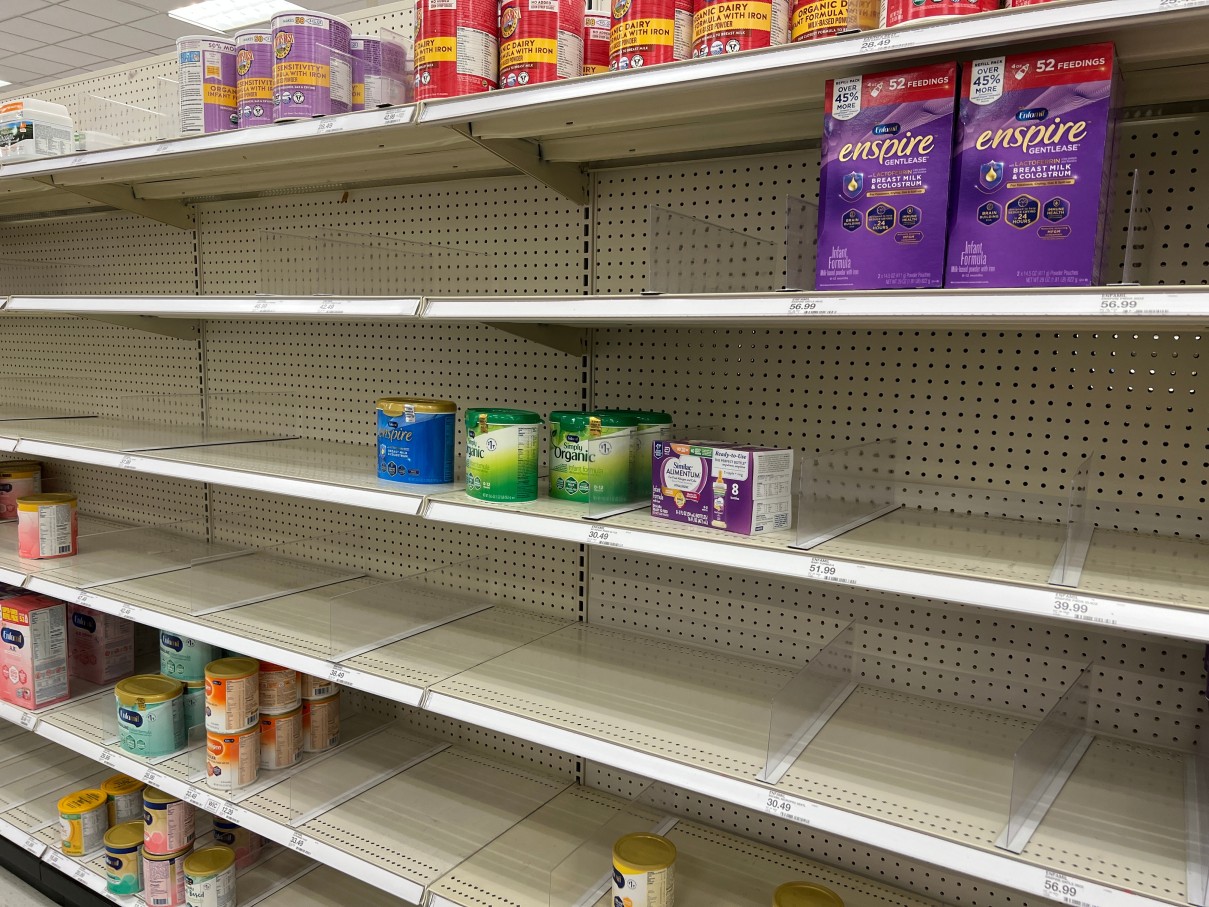 A
A
A
When a Michigan factory that made popular baby and infant formula by Abbott shut down in early 2022, an already vulnerable industry was interrupted further, leading to formula shortages across the U.S., which many parents, guardians and caregivers rely on to feed babies, infants and some adults.
What began as a formula recall has transitioned into a national crisis, with babies getting sick, people going without food and parents and caretakers needing to go to extreme lengths to get the formula they need. Datasembly, a data firm, says that at the beginning of the month of May, about 43% of the U.S.' formula supply was out of stock.
What is Being Done Now?
Read More »