Coronavirus (COVID-19)
Health
CDC Lifts Mask Recommendations for Fully Vaccinated Americans
What Does the New CDC Guidance Mean for Businesses?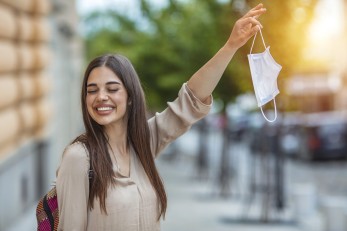 A
A
A
In a surprise move, the US Centers for Disease Control and Prevention (CDC) announced on Thursday that it was changing its official guidance to reflect that fully vaccinated individuals against COVID-19 no longer need to wear masks or adhere to social distancing protocols. According to CDC Director Dr. Rochelle Walensky, fully vaccinated individuals can begin the return to normal life.
What Does This Mean for Vaccinated Americans?
Walensky was clear that the current science shows that it is safe for vaccinated people to participate in both indoor and outdoor activities of any size without wearing a mask. This also means that it is not necessary for fully vaccinated groups to physically distance regardless of if they are outside or indoors.
Read More »