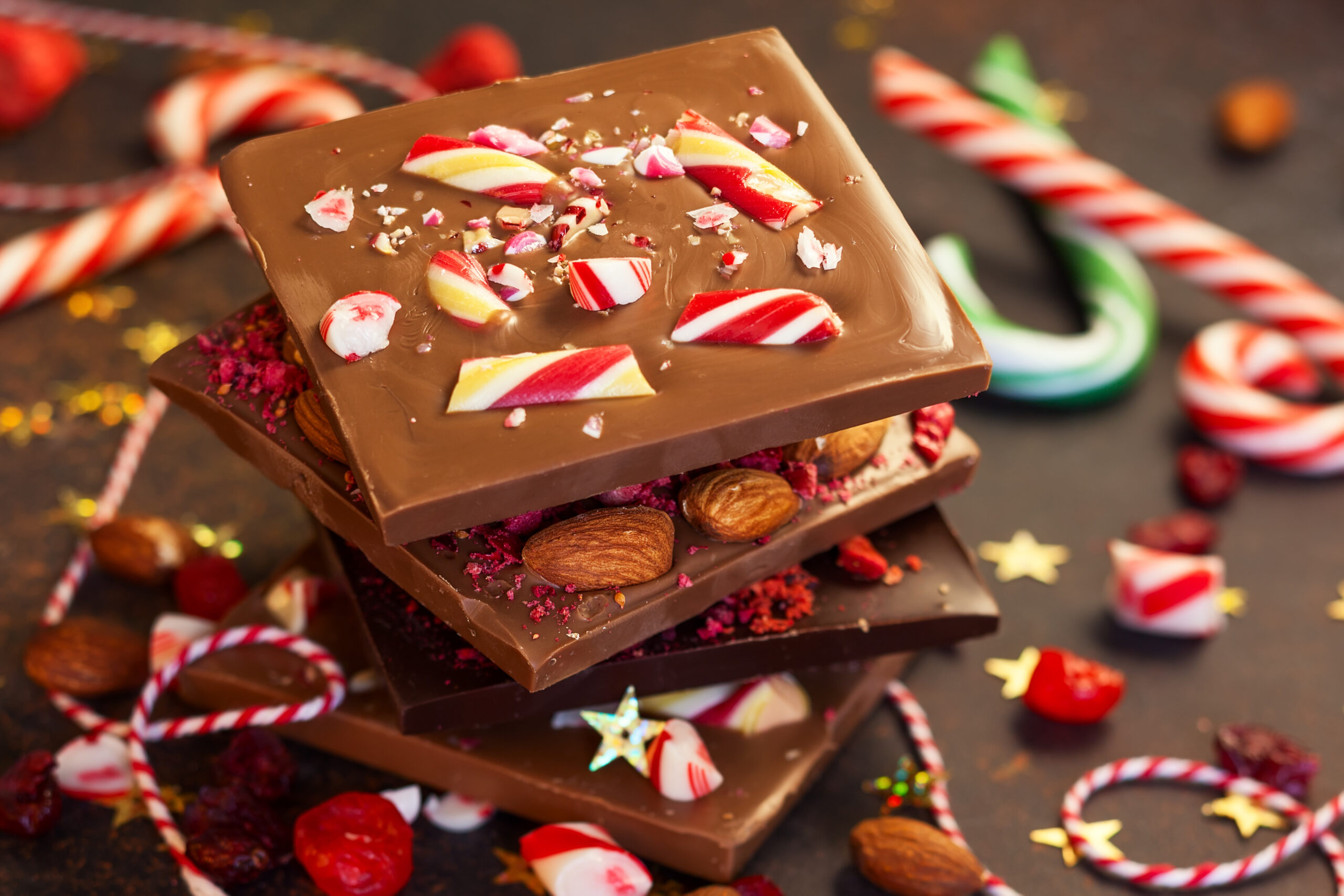 A
A
A
When you think of different Christmas Bark recipes, your mind immediately gravitates to chocolate, nut and fruit variations, peppermint and anything somewhat related and in-between. Put your creative mind to work and think how you can combine any of these ingredients to make a yummy Christmas bark worthy of celebrating the holidays. There are many variations on all three that can make a tantalizing and tempting recipe that anyone can enjoy. Let's start with chocolate and go from there.
Dark Chocolate Pecan Bark
We soon forget that just the name itself brings sweet and sumptuous memories to mind. We like to call it Christmas Crack and that's because one unusual ingredient, saltine crackers, makes this recipe what it is. You would think that such dry and tasteless saltines make a bark? Well, in combination with dark chocolate, butter and sugar, they certainly do. It takes crackers to new heights with their crunchy goodness and believe it or not, addictive pleasure. The combination of ingredients has the makings of a disappearing bark or if you want to equate it with a brittle you can. Whatever your pleasure, don't expect it to remain much past Christmas.
Read More »