Lifestyle
Carole Baskin Awarded Zoo Once Owned by "Tiger King" Joe Exotic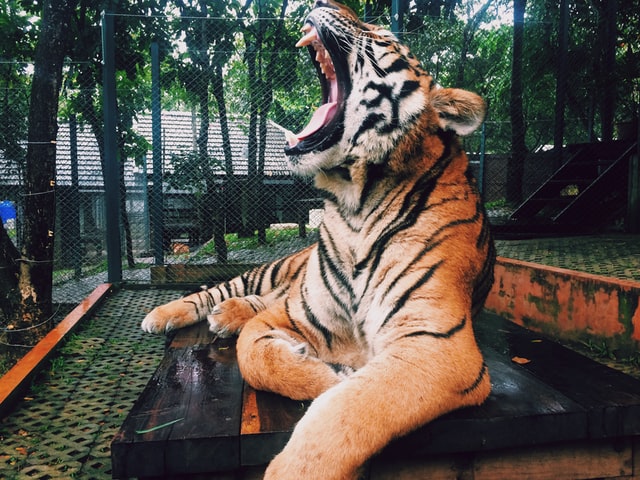 A
A
A
While many Americans were under shelter-in-place orders all over the country, the Netflix docuseries,
Tiger King,
captivated them with its outlandish account of strange, yet intriguing, people, tigers, and murder. The docuseries inspired countless memes and gave the people at the focus of it a sort of cult status. Even now, with the cameras turned off, the saga continues to take on new turns as two of the folks at the center of the series continued their long-running feud in court. On June 1st, 2020, a federal judge awarded Carole Baskin the zoo that was once owned by Joe Exotic.
A Deadly Feud with Lots of History
The feud between Carole Baskin and Joe Exotic, whose real name is Joseph Maldonado-Passage, was well-documented in the Tiger King Netflix docuseries. Those close to the situation often state that the two had an unhealthy fixation on each other for a long while. This powder keg of a situation culminated with Maldonado-Passage being convicted and sentenced to 22 years in prison for hiring a man to kill Baskin. The recent ruling is not the first time that the two rivals have tangled in court. In fact, in 2011, Maldonado-Passage lost a trademark lawsuit to Baskin for the sum of one million dollars. Baskin owns Big Cat Rescue, which was a rival to the Garold Wayne Exotic Animal Memorial Park, owned by Maldonado-Passage. The two owners had a feud that went back and forth and ended up resulting in Baskin's initial lawsuit over Maldonado-Passage's creation of a company that had a logo and name that was similar to Big Cat Rescue.
Maldonado-Passage became fixated on Baskin once he lost the 2011 lawsuit, many friends say. They also state that the resulting financial hardship put him in a place of desperation that led to the murder-for-hire plot. Even before the lawsuit, it was clear the two rivals couldn't look past each other.
Baskin was a critic of Maldonado-Passage's tiger business for years, arguing that his big cats were abused and that he shouldn't be using them for profit. This message was stated clearly in her many YouTube videos on the matter.
He subsequently accused her of smearing his reputation.

Baskin Wins in Court Again
Read More »