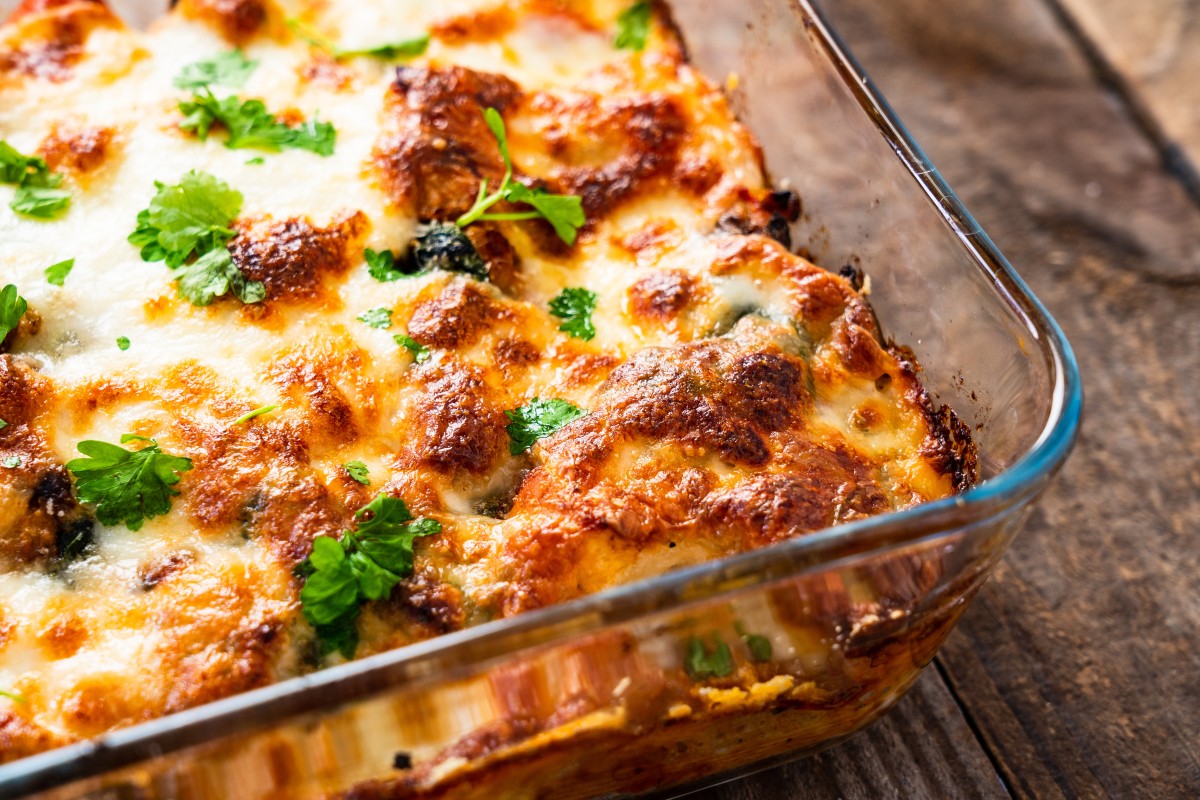 A
A
A
If you need some ideas for dinner and don't have time to cook every day, casseroles are the way to go. There are several casserole dishes you can make a few days and head of time and freeze them so you'll have them on hand when you're ready for a hearty and flavorful meal. Casseroles are also great for potlucks and dinner parties so you can make sure you show up to the gallery with something delicious to put on the table.
Spinach Lasagna Rollups
This casserole recipe makes a tasty dinner for Meatless Monday or if your family is vegetarian. The mixture of spinach and ricotta makes these savory rollups delicious, and topping the entire dish of rollups with marinara sauce and mozzarella adds more flavor and keeps the noodles moist once you defrost the casserole in the oven.
Pesto Chicken Penne Casserole
Read More »